Nanometrology 2020 International Conference and Exhibition
NanoMetrology 2020
23 Jun - 25 Jun 2020 | Paris - France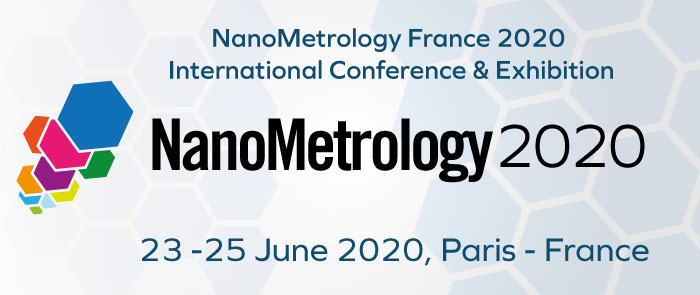 Metrology, from the Ancient Greek metron (measure) and logos (study of), is the science of measurement. Nanometrology is a subfield of metrology, concerned with the science of measurement at the nanoscale level. Today's global economy depends on reliable measurements and tests, which are trusted and accepted internationally. This measurement infrastructure must be extended into the nanoscale and beyond, to bring nanotechnology based products or manufacturing processes successfully and safely into the market place.
The 6th edition of NanoMetrology 2020 event deals with the advancements in all the metrological aspects related to nanoscience and nanotechnology. It is open to all the areas connected to both theoretical and experimental aspects of metrology at the nanometer scale, from new methodologies for the quantitative characterization of nanomaterials, to new results in fields of characterization of nanomaterials and realization of nanometrological standards, which represent a key issue for making possible a successful technological transfer of nanotechnology. The aim of this event is to offer an opportunity to academicians, innovators and industrials to share, and divulge new methods, techniques and instrumentations, for metrology and characterization of nanomaterials, nanosystems, and nanodevices at the nanometer scale. The event topics include, but not limited to:
Characterisation at the nanoscale

Modeling and simulations at the nanoscale

Methodologies for the quantitative characterization of physical and chemical parameters of nanomaterials (AFM, STM, SEM, TEM, Mass spectrometry, etc)

Extension and standardization of characterization Methodologies at the nanometer scale (engineered nanoparticles, nanobiotechnologies, nanoelectronics, thin films/nanocoatings

Presentation of innovative studies reporting new results in the characterization of nanomaterials and nanosystems

Definition and realization of standards for nanometer scale characterizations (reference materials, measurement standards, etc)

Divulgation of good laboratory practice and traceability in nanoscale metrology

Nanosafety/ Nanotoxicity; Sustainable nanomanufacturing; Environmental Metrology, Biomedical/phamaceutical (Eco-toxicological, Clinical) Metrology, Food Metrology, etc

Society and regulation issues
For the details of the above topics, please refer to the Conference Topics page.
In addition to these main conference sessions, several focused symposia and workshops will run in parallel. To date confirmed symposia/workshops includes:
Symposium 1: When size, shape and orientation of nanoparticles matter
Chair: Prof. Jacques Jupille, Institut des Nanosciences de Paris-Université Pierre et Marie Curie (UPMC) – CNRS Paris, France
Symposium 2: Mathematical Modelling in Nanotechnology and Nanofluids
Chairs: Prof. James M Hill, University of South Australia, Australia
VIMMP project (H2020 GA 760907) workshop: VIRTUAL MATERIALS MARKETPLACE (VIMMP)
Chairs: - Dr. Welchy Leite Cavalcanti Fraunhofer Institute for Manufacturing Technology and Advanced Materials (IFAM), Germany.
- Dr. Michael Hoffmann, Fraunhofer Institute for Manufacturing Technology and Advanced Materials (IFAM), Germany.
For more details about organizers/chairs, speakers, topics, etc, please visit the conference topics page.
Institut des Nanosciences de Paris-Université Pierre et Marie Curie (UPMC) – CNRS Paris, France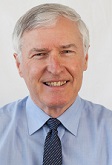 University of South Australia, Australia