Biotech France 2017 International Conference and Exhibition
Biotech France 2017
28 - 30 Jun 2017 | Paris France
Speaker's Details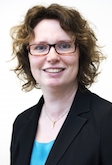 Dr. Yvonne van der Meer
Maastricht University, The Netherlands
As of 2015, Yvonne is heading the department of biobased materials. Furthermore, she is developing a research line in sustainability of biobased materials. She also teaches this subject in the Maastricht Science Program (bachelor) and Master Biobased Materials.
Yvonne started working at Maastricht University as a research policy advisor for the Executive Board in 2008. From 2011-2013 she had a secondment (40-80%) to the Sciences for strategic advice in biobased materials and to develop an academic group in Biobased Materials.
From 2013-2015 she was involved in implementing the biobased materials research and education activities at Brightlands Chemelot Campus. From 2008-2013 she was also seconded to the Law Faculty (50%) to set up and implement a successful Faculty subsidy strategy.
Yvonne is an experienced program developer with a passion for setting up activities that contribute to a sustainable future. She has talent for connecting content with strategic goals and finding partners to jointly develop new programs. Main activities concerned strategy development and project implementation, in particular innovation projects with high impact on sustainability. She is result oriented while connecting to people to reach the goals and likes to work in complex environments.
From 2001-2007 she was a (senior) program manager at the Netherlands Orgnisation for Scientific Research (NWO). At the chemistry section she was part of the management team and reponsible for international cooperation (especially Asia) and public private partnerships. From 2007-2008 she was a consultant in (innovative) building materials & sustainability at INTRON, now SGS INTRON.