The International Conference on Surfaces, Coatings and Interfaces
SurfCoat Korea 2017
29 - 31 Mar 2017 | Incheon Korea
Speaker's Details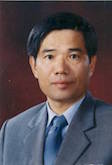 Prof. Dae-Soon Lim
Nano-Materials and Surface Engineering Lab, Korea University, Seoul, Republic of Korea
Dae-Soon Lim has been a professor at the Department of Materials Science and Engineering, Korea University since 1991. He was a Director of Semiconductor Technology Research Institute. He is currently Director of Green Manufacturing Research Center for Display and Semiconductor at the Korea University. Dr. Lim received his Bachelor and Master Degrees in Materials Science and Engineering from Korea University in 1978 and 1981, respectively. He then received his PhD from the department of Civil and Materials Engineering, University of Illinois at Chicago, USA, in 1986. He had worked at National Institute of Standards and Technology as a guest scientist from 1986 to 1988. Thereafter, He worked as a senior researcher at the Korea Research Institute of Standards and Science for three years.
He had actively participated in his academic societies such as a President of the Korean Ceramic Society, a member of The National Academy of Engineering of Korea and international symposium organizer. He published more than 200 technical papers, and holds about 30 domestic and international patents.
Dr. Lim is interested in synthesis and characterization of carbon materials such as carbon nanotubes and nano-diamond. He also works in carbide derived carbon materials, ceramics and nano-carbon reinforced coatings for tribological applications. His group also fabricated boron doped diamond core shell hybrid structures for biosensors with improved sensitivity. He has been studied the applicability of diamond electrode with hybrid structures for waste water treatment and purification. He has been handling many industrial based collaborative projects.