Nanotech Singapore 2020 International Conference and Exhibition
Nano Singapore
20 - 22 Apr 2020 | Singapore Singapore
Speaker's Details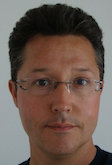 Prof. Renaud Bachelot
UTT Troyes, France
Renaud BACHELOT is a full professor of physics at the University of Technology of Troyes (UTT) that he joined in 1996 after graduate studies and PhD at the University of Paris 7 and ESPCI graduate school (Paris). His area of expertise includes nano-optics, near-field optics, local light/polymer interaction, scanning probe microscopy, nano-optoelectronics and nanoplasmonics. At UTT, RB is the head of the Laboratory of Nanotechnology, Instrumentation and Optics involving more than 90 people (lnio.utt.fr). He also has been the vice-president of the UTT scientific board from 2010 to 2014. His national and international influence lies on activities such as (e. g.):
One year stay in Argonne National Laboratory (USA) as invited scholar
Tan-Chin Tuan fellowship, Nanyang Technological University (Singapore)
Board member of the French Society of Physics (SFP)
Member of the Program Committee of the NFO and SPP international conferences.
He has been the supervisor of 17 PhD students and is the co-author of more than 110 peer-reviewed articles in international journals (H factor=30, more than 3000 citations, cf. Google Scholar), 10 book chapters and 5 patents.